---
Sandeep Unwith – President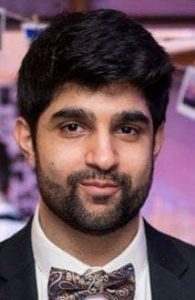 Welcome to the MCR Committee! Having served in the Kellogg MCR Committee for 3 years, I have the pleasure to work as your MCR President this year. My role is truly unique even in the grand scheme of Oxford University. We are the largest and most international student body in Oxford, and my aims are to make sure that Kellogg College, Oxford is that once in a lifetime experience, that you all come to Oxford for.
I oversee the Kellogg MCR committee, chair our meetings and represent your views at our college governing body meetings. This year is a challenging year, but your MCR committee, as you will come to see, is a great one! Please do reach out on Email, Facebook or LinkedIn, if you have suggestions or need to, just chat.
I look forward to meeting you all very soon!
---
Chamil Thanthrimudalige– Vice President
Hi all, my name is Chamil and I am originally from sunny Sri Lanka. I am a part time student in the Software and Systems Security program in my third year now. Work in London in FinTech, and live between London and Oxford.  My plan while I am part of the MCR is to organize more events that more people can take part in. Also would like teach some photography classes starting from 2019. In my spare time I row, read, binge watch Netflix, travel and attend music festivals. Did Cochella, Tomorrowland and Glastonbury in the same year 😉
---
Asif Malik – Secretary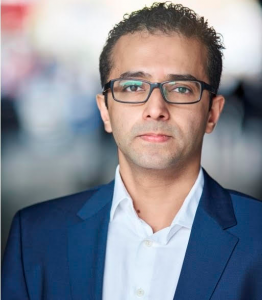 Kellogg MCR's Secretary Asif Khadim Malik joined the Computer Science department pursuing graduate studies in Software Engineering in Michaelmas 2017. He ensures the running of MCR, its structure and establishes consensus on MCR wide topics. He has been the chairperson of ACM and Head of Dramatics Society during his undergraduate studies. He delivers keynotes, webcasts and participates in panels on topics at home and abroad for technology conferences. Topics have included AIOps, Making your first AI Model, Kickstarting your Online Business, Cloud Security and Transforming Organisations to Cloud amongst others.
He works with CITA to help charities deliver IT projects and with the local multi-academy trust to help with governance and strategy.
His profession is based on Enterprise Architecture and Technology Delivery working for tech giants and large consultancies. He loves to travel and discover history. He is an avid golfer and tries to take up adventure activities and new linguistic abilities when he can. You can find him at GNDs, GBKs and G&Ds during courses.
Engage him on ideas to make a difference in Oxford and at Kelloggs.
---
Giuseppe Spatafora – Treasurer
Hi all, I'm Giuseppe and come from Palermo, in the beautiful Italian island of Sicily. I've been in Kellogg's MCR for three years, and now I'm the Treasurer, so I try to make sure we're able to afford events for all of our amazing students. I'm also a DPhil student in International Relations, and I love football, walks, punting and reading. Nice to meet you all!
---
Sarah Weston – Communications Officer
Hi! I'm Sarah and I am the Communications Officer this year. I in my second year of studying for an MSc in Applied Landscape Archaeology. I work full time as the Archaeological Supervisor for my local authority field unit. I have three children and am proof positive that you can combine study with work and family life, even if it does require a lot of caffeine! I love camping, especially in our old VW campervan, Ivy. I read a lot of murder mystery novels and love baking and socialising with friends. I am really looking forward to meeting you all over the coming year. I am always around on email if you want to get in touch with anything that you want to share with the rest of the student body, or if you have any ideas for how your MCR can work better for you.
---
Neil Suchak – Academic Officer
Hi I'm Neil and I am the Academic Affairs Officer on the MCR. This coming academic year will be my sixth in Oxford and my third here at Kellogg. I am studying for a DPhil in History where I research American anti-imperialist thought in the late nineteenth century and early twentieth century. My role is to represent and advocate for your academic needs to the college. Please feel free to get in touch with me if you have any queries about your studies here at Kellogg and if there is anything which you think the MCR can do to improve this.
---
 

– Arts & Culture Officer

---
 – Green Officer

---
 – IT Officer
---
 – Domestic Officer
---
 – Strategy and Development Officer
---
Nikolaos Kanellakis – Sports Officer
---
Brigette Whitehead – Part-time Student Representative
Hello! My name is Brigitte Whitehead and I represent part-time students at Kellogg College. I grew up and lived in Austria until 1977.  I am a mature student, reading for an M Sc in English Local History. I am a retired teacher, translator and interpreter.
For many incoming students Oxford city, the university and the college are new to them. I have been living and working in the area since 1989, I studied at Oxford before, and I would therefore like to share my knowledge which will include quite a bit of practical information. As the year progresses I am thinking of starting up a regular OPERA slot and INTERMEDIATE/ADVANCED GERMAN. I am also on the Ball Committee and will continue being part of the MCR Kellogg bar team.
Please get in touch with me if there is anything I can help you with.
---
Jafar Said – PGCE Representative
---
Siyang Zhou – International Student Representative
As the international student representative of Kellogg MCR, Siyang is doing a DPhil in Education specialising in Second Language Acquisition. She loves travel, learning about different cultures, good music and salsa. Get in touch if you have any idea of helping international students to enjoy their life in Oxford better!
---
Brenda McCollum – Welfare & Equality Officer
Hey y'all, my name is Brenda McCollum and I am your Welfare Officer for the 20/21 academic year. I grew up on a dairy farm outside a tiny town in Kansas, USA. I did my undergraduate degree at Baker University, also in Kansas. I came to Oxford in September 2018 for my MSc in African Studies and am now going into the second year of my DPhil in History. While at St Antony's for my MSc I became active in college welfare. That year I trained and worked as a Peer Supporter. I have continued this work at Kellogg and will remain as a Peer Supporter this year. I became the Welfare Officer for Kellogg last November and was re-elected to the position this May. I am excited to continue working as a Peer Supporter and Welfare Officer for Kellogg this upcoming academic year. If you ever have any welfare questions, concerns, or just want to have a chat, please do not hesitate to reach out.
---

Genevieve Cain -Charities and Campaign Officer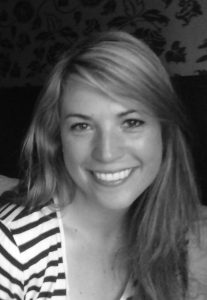 Hi, I'm Genevieve and I love all things relating to archaeology, landscape and geography and the natural environment. I split my time between Oxford and mid-Wales so that I can fill my life with all the things that I love. If I am not out walking in the mountains then I am either gardening, reading, cooking or in a pub with a cosy fire.
I am honoured to be serving on the Kellogg MCR Committee as Charities and Campaigns Officer and I am delighted to be giving back to Kellogg and to Oxford. I look forward to meeting you!
Fun fact – I spent 10 years living in the Pacific. Ask me what the state fish of Hawaii is…
---
– Bar Manager

---
 – Social Secretary
---
– Social Secretary
---
 – Social Secretary
---
  – Social Secretary
---
The new MCR Committee would like to thank the outgoing committee for all their hard work over the last year.